Nov 6, 2017
3,918
2,549
113
LOCATION

God's Imagination./Limbo.
Trust me this is fucking Krzy
Minus 23 plus 13 today snow more than one month worth saturday
And soon strongest cold anomaly on planet but that's likely in hick towns a bit further away. Could be minus fifty tho soon. Jesus. Better than minus 70 or plus 200 tho.
Myb minus 30 windchill feel minus 45 to 55 I'm guessing. I didn't even get my mittens yet
@RebelWithACause
. Staying inside Monday.
Scouring the globe for the most unusual temperature readings is no small task, but after some careful analysis,
Alberta
can proudly brag about this Arctic air intrusion being a step above the rest.
Persistent ridging over Alaska has been the theme for several months, with sea ice coverage taking a
significant beating in the Chukchi Sea
. This weekend will feature the two most extreme temperature anomalies on the planet within relative proximity of each other.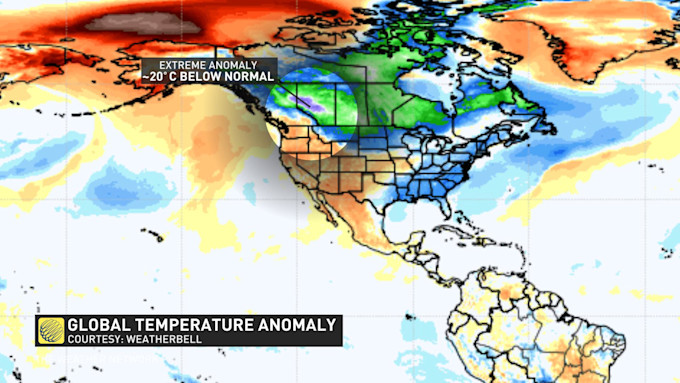 Arctic air is forecast to barrel down from the North Pole and will settle east of the Rocky Mountains. The temperature plunge is set to commence Saturday evening and by Monday morning some temperatures are anticipated to flirt with -30°C -- a temperature that's extremely cold even for the heart of winter.
The periods of snow ahead of the potent Arctic front will be the first inkling of a changing airmass. After the freshly fallen snow settles, this can work to enhance the bitterly cold airmass and dip temperatures into record territory by Sunday and Monday morning for
Grande Prairie
and
Edmonton
. After the passing of the snowy frontal system, that's when temperatures are set to plummet.